Unlock the Power of SharePoint with Our Expertise
Are you ready to revolutionize your business operations with the unmatched capabilities of SharePoint? Ignite Seamless Connection Using Microsoft SharePoint.
For businesses in Darwin, We Fix IT is the perfect service provider for Microsoft SharePoint development. Our experienced professionals are here to help you get the most out of your Microsoft SharePoint platform. We can help you create a customised SharePoint environment that meets the needs of your business. From setting up a secure, efficient system to managing user access and data security, our team can help you get the most out of your SharePoint platform. We ensure that your data is secure and that your employees have the tools to stay connected and productive. With our Microsoft SharePoint development services, you can ensure your business is running smoothly and efficiently.

What Can You Do Using SharePoint?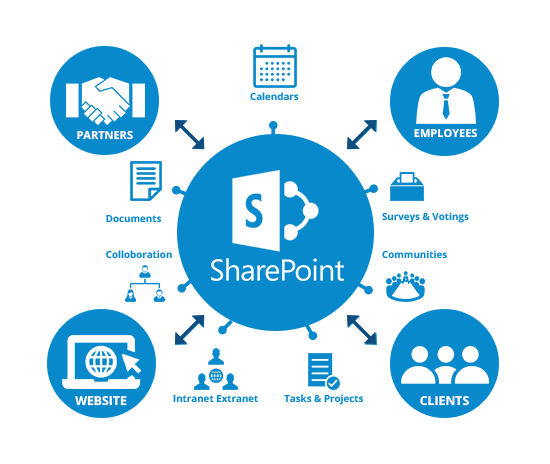 Benefits of using Microsoft SharePoint for your Business.
We Fix IT Darwin offer managed IT services specialized in Microsoft SharePoint. Not only do our techs set up the software for you but we help you maintain the subscription service to ensure your getting the best deal for your organization.
SharePoint is included with your Office 365 tenancy, so there is no additional licensing cost and can be integrated seamlessly with Teams and other office products. As a company that is currently not only using Microsoft SharePoint for our own business, but also for our customers Managed IT services you know we can tell you from experience what the benefits of using MS SharePoint are.
How can WE FIX IT help with your set up?
Ready to embark on a SharePoint journey that will redefine the way you work? Get in touch with us today and witness firsthand how SharePoint can transform your business.
Take a Closer Look at Our Services