Whether you are a large business, small business, student or just someone who uses a computer to watch Netflix at some point or another in your life you have probably needed computer repair. That's where the We Fix IT Workshop can help! We have several technicians onsite at our physical office 41 Jessop Cres Berrimah NT  0820 who are always ready to help (within business hours of course).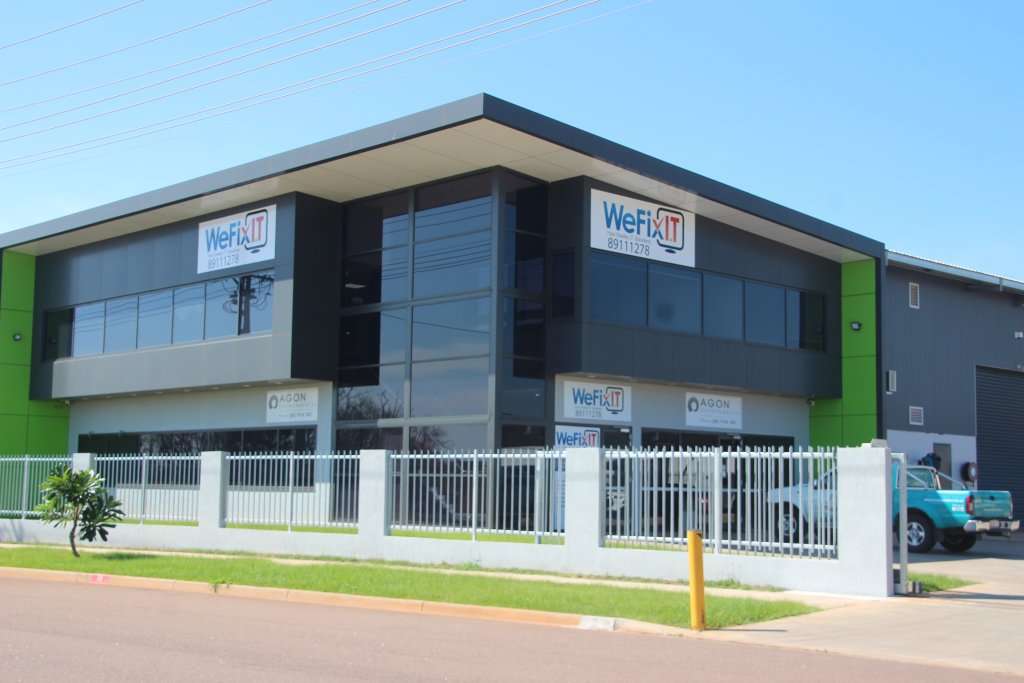 At We Fix IT our technicians can work to repair laptops with no power and or display issues. We can operate laptop screen replacements and or battery replacements. We can even assess laptops that are liquid damaged and attempt to repair them for you. Make and model isn't an issue simply call-in store to ask if we can service your model.
Then if yes bring it in for our technicians to assess. In some cases, certain devices such as surface pros and touch screen laptops may cost you more to repair than to buy new in which case our techs will let you know your best options. Be it a data transfer and new machine or the cheapest repair price. We believe in open and honest communication to ensure out customers best outcome of service.
We are lucky enough to have a certified MAC engineer working within our team here at We Fix IT. Not only is our guy able to preform IMac repairs but he's also able to do Logic board Repairs & Replacement.
Need your Mac book fixed? We can help.
Data Transfer? We've got the job covered.
Screens need to be replaced. We can source the parts and do the labor.
Have an issue? Enquire online, over the phone or instore and we can let you know how we can help.
We repair and offer replacements in house for logic boards and other inner computer computers. Our techs are also able to configure network issue and/or fix wireless network issues.
This is a bit of an odd category we do understand but it's the best way for us to describe our ability to fix peripheral items. We repair networking devices, broken hinges, keyboards, and desk top computers. We also can replace internal computer components think RAM, SSD, Fan, Motherboard, Network cards, Drive, Modems, and network cards. On top of all that we even preform internal hardware updates and handle all your office 365 needs.
Data Recovery and Transfer
Our technicians can recover data from laptops, PC's and SSD.  We are also able to preform data transfers from one PC to another.
It can be a long and sometime difficult practice, but we are up for putting in the time and effort for our customers.
Be it needing to recover due to hardware failure, software failure, accidental deletion, or cybercrime. If we can help recover / transfer your data, we will try.
Need a PC Upgrade but don't want to buy a new machine? WEFIXIT can help update your computer's internal components. Just let us know what you want updated and we can work our magic. Not only can we secure the IT components you want for your upgrade. We can also do the work to make your updated PC works like a dream. Our Shop can be used to order you in computer memory cards, SSD, RAM, laptop screens, imaging cards, wifi cards and more! Not to mention we keep many items in stock on site ready to go.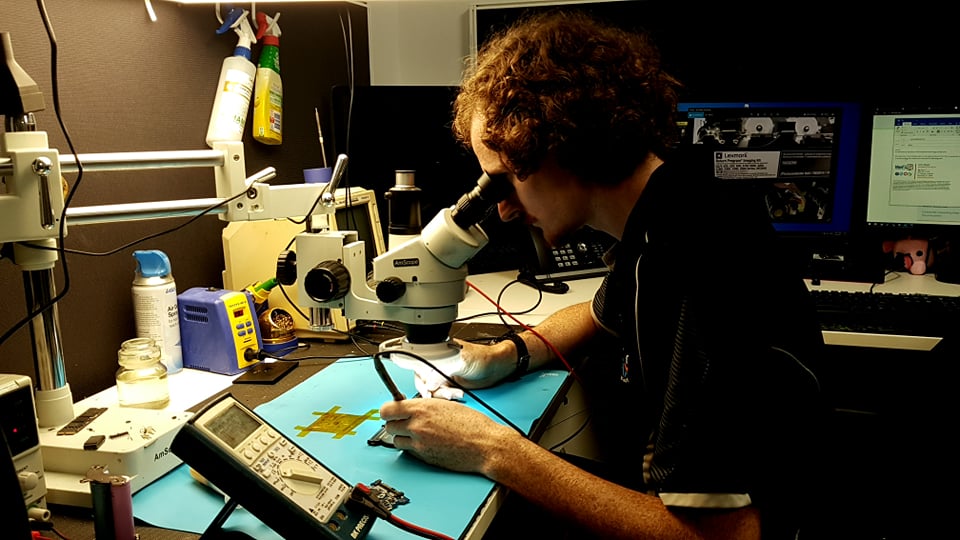 Custom Computers Builds and Repairs
Had a custom-built computer you need fixed? And or want to build one locally in the NT? We can help! Our technicians work with you to order in all the parts you need. We are then custom make the device to your specifications, design wants and needs. If you need advice on the build, we can help. Need us to just order in the items for you? We can do that. Have a half-built computer and need an extra hand to finish it up? We can!Just let us know what you want, need and how you plan to use it. With that info we can help you build for your budget.  We ensure you are 100% part of the computer parts selection process. We can special order in parts, and we want to ensure your Dream PC is able to be custom built in Darwin NT.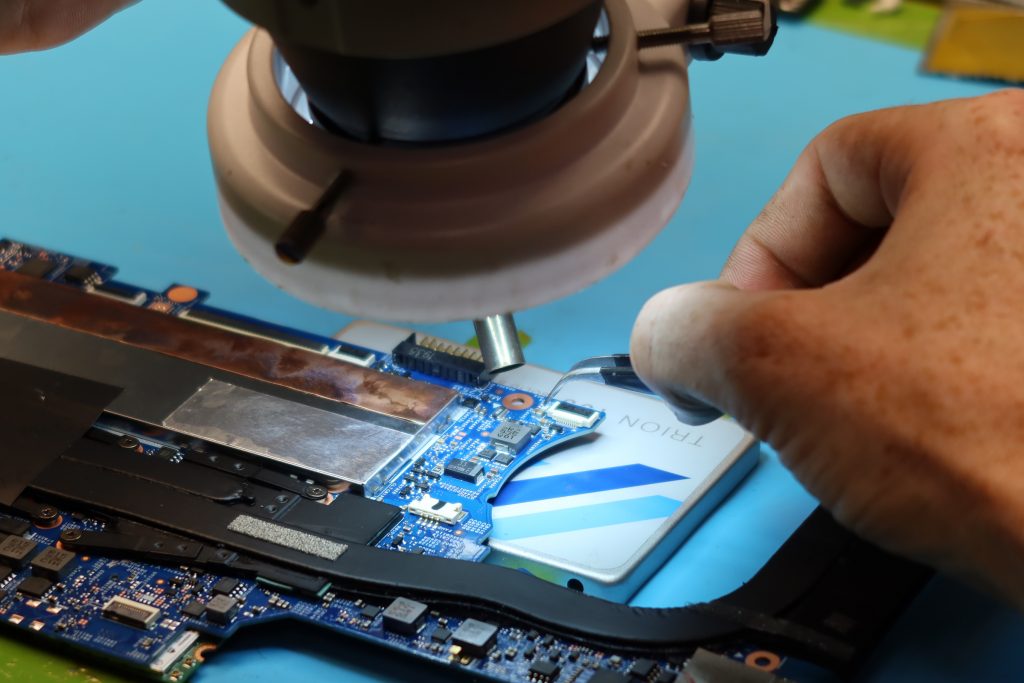 Cabling services For Darwin, Palmerston and wider NT
We Fix IT are licensed master cabler's ready to complete the picture on your network. We provide data cabling services for all your home and office needs. We provide:
MMOF & SMOF cabling installations & commissioning CAT 5 – 6
Custom fibre optic design & installation
Data network design & installation
Indoor & outdoor cabling solutions
CCTV video system design & installation
Residential & commercial communication services
Office networking
Structured Cabling and Patching
Fault finding & repairs
Residential, commercial or industrial we can design and install security systems and networks for all applications in Darwin and greater NT. Our experienced technicians understand data cabling and budgeting can be a big expense; that is why they ensure to meet your needs within budget as well as providing servicing and maintenance to ensure it performs efficiently around the clock.
CCTV video system design & installation
CCTV Hardware and Screens Sales
Fault finding & repairs
Full system integrations
Video intercom system design & installation
Please install and activate TablePress plugin to work this widget.